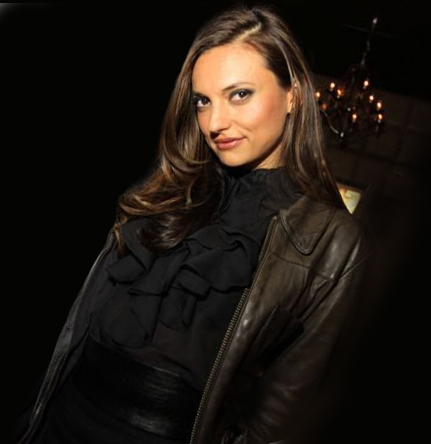 Where do we start with Diana Durik. First off, she only takes pictures standing at a 45 degree angle! Diana attended Penn State University where she never saw one football game. Yeah we agree, it's a little strange. I guess if you dial it back to her early years and the fact that she was scouted in Texas at fourteen years young by Elite Model Management and experienced a successful 10 year career splitting time between New York City and Miami working for agencies like Elite, Ford and Click, it might make more sense. She also modeled internationally in Korea, Japan, Italy and Paris France.
After those experiences it's possible that fraternity houses and beer funnels would seem a little juvenile. We are attempting to understand why she didn't go to a football game while at Penn State, stay with us.
After finishing school and obtaining a degree in Communications, Diana went back to the Big Apple to work in Public Relations and Experiential Marketing.
In 2006, Diana landed at Brand Allure and the rest is history. If you have ever worked with Diana then you know that you have a partner on your side that is going to do whatever it takes to help you succeed. When things get tough and most people throw their hands in the air or go out for a smoke break, Diana quietly rolls up her sleeves and gets to work! She always delivers. Everyone needs a Diana in their life.